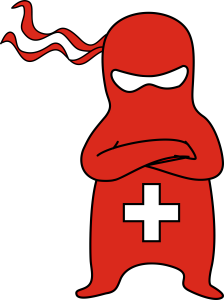 Version française ici.
After a great success in 2014, RAC Attack! comes back to Geneva!
Set up an Oracle Real Application Clusters 12c environment on your laptop, try advanced configurations or simply take the opportunity to discuss about Oracle technology with the best experts in Suisse Romande!
Experienced volunteers (ninjas) will help you  address any related issues and guide you through the setup process.
Where? Trivadis office, Chemin Château-Bloch 11, CH1219 Geneva
When? Thursday September 17th, 2015, from 17h00 onwards
Cost? It is a FREE event! It is a community based, informal and enjoyable workshop. You just need to bring your own laptop and your desire to have fun!
Confirmed Ninjas:
Ludovico Caldara – Oracle ACE, RAC SIG Chair & co-auteur RAC Attack
Eric Grancher – Membre OAK Table & Senior DBA
Jacques Kostic – OCM 11g & Senior Consultant chez Trivadis
Limited places! Reserve your seat and T-shirt now!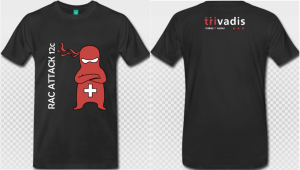 Agenda:
17.00 – Welcome and T-shirt distribution
17.30 – RAC Attack 12c part I
19.30 – Pizza and Beers! (sponsored by Trivadis)
20.00 – RAC Attack 12c part II
22.00 – Group photo and wrap-up!!
Still undecided? Look at what we did last year!
This event is sold out. No more seats available, sorry! Would you be interested in joining the event next year? Drop me an email!