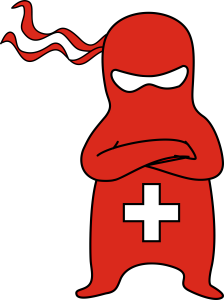 English version here.
Après le succès en 2014, RAC Attack! retourne à Genève!
Installez l'environnement Oracle Real Application Clusters 12c sur votre laptop, testez des configurations avancées ou profitez-en seulement pour discuter de technologie Oracle avec les meilleurs experts de Suisse Romande!
Des volontaires expérimentés (ninjas) vous aideront à résoudre toutes les énigmes et vous guideront à travers le processus d'installation.
Où? Agence Trivadis , Chemin Château-Bloch 11, CH1219 Geneva
Quand? Jeudi 17 Septembre 2015, dès 17h00
Coût? C'est un évènement GRATUIT! C'est un atelier communautaire, plaisant et informel. Vous n'avez qu'à apporter votre laptop et votre bonne humeur!
Ninjas confirmés:
Ludovico Caldara – Oracle ACE, RAC SIG Chair & co-auteur RAC Attack
Eric Grancher – Membre OAK Table & Senior DBA
Jacques Kostic – OCM 11g & Senior Consultant chez Trivadis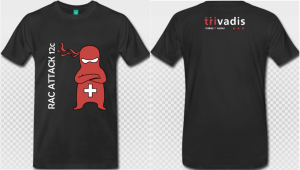 Agenda:
17.00 – Bienvenue et distribution des T-shirts
17.30 – RAC Attack 12c – 1ère partie
19.30 – Pizza & Bières! (sponsorisés par Trivadis SA)
20.00 – RAC Attack 12c – 2ème partie
22.00 – Photo de groupe et wrap-up!
Les place ont été toutes prises. Souhaiterez-vous voir ce workshop en 2016? Écrivez-moi!
The following two tabs change content below.
Ludovico is a member of the Oracle Database High Availability (HA), Scalability & Maximum Availability Architecture (MAA) Product Management team in Oracle. He focuses on Fleet Patching and Provisioning (FPP), MAA-optimized database lifecycle management, Cloud MAA and Online Reorganization.