Last Wednesday, September 17th, we've done the first RAC Attack in Switzerland (as far as I know!). I have to say that it has been a complete success like all other RAC Attacks I've been involved in.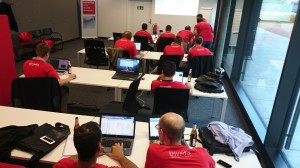 This time I've been particularly happy and proud because I've organized it almost all alone. Trivadis, my employer, has kindly sponsored everything: the venue (the new, cool Trivadis offices in Geneva), the T-shirts (I've done the design, very similar to the one I've designed for Collaborate 14),  beers and pizza!
For beer lovers,we've got the good "Blanche des Neiges" from Belgium, "La Helles" and "La Rossa" from San Martino Brewery, Ticino (Italian speaking region of Switzerland). People have appreciated 🙂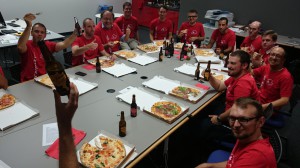 We've had 4 top-class Ninjas and 10 people actively installing Oracle RAC (plus a famous blogger that joined for networking), sadly two people have renounced at the last minute. For the very first time, all the participants have downloaded the Oracle Software in advance. When they've registered I've reminded twice that the software was necessary because we cannot provide it due to legal constraints.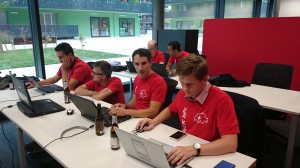 People running the lab on Windows laptops have reported problems with VirtualBox 4.3.16 (4.3.14 has been skipped directly because of known problems). So every one had to fallback to version 4.3.12 (the last stable release, IMO).
The best praise I've got has been the presence of a Senior DBA coming from Nanterre! 550Km (> 5h00 by public transport door-to-door) and an overnight stay just for this event, can you believe it? 🙂
This makes me think seriously about the real necessity of organizing this kind of events around the world.
Off course, we've got a photo session with a lot of jumps 😉 We could not miss this RAC Attack tradition!
We've wrapped everything around 10:30pm, after a bit more than 5 hours of event. We've enjoyed a lot and had good time together chatting about Oracle RAC and about our work in general.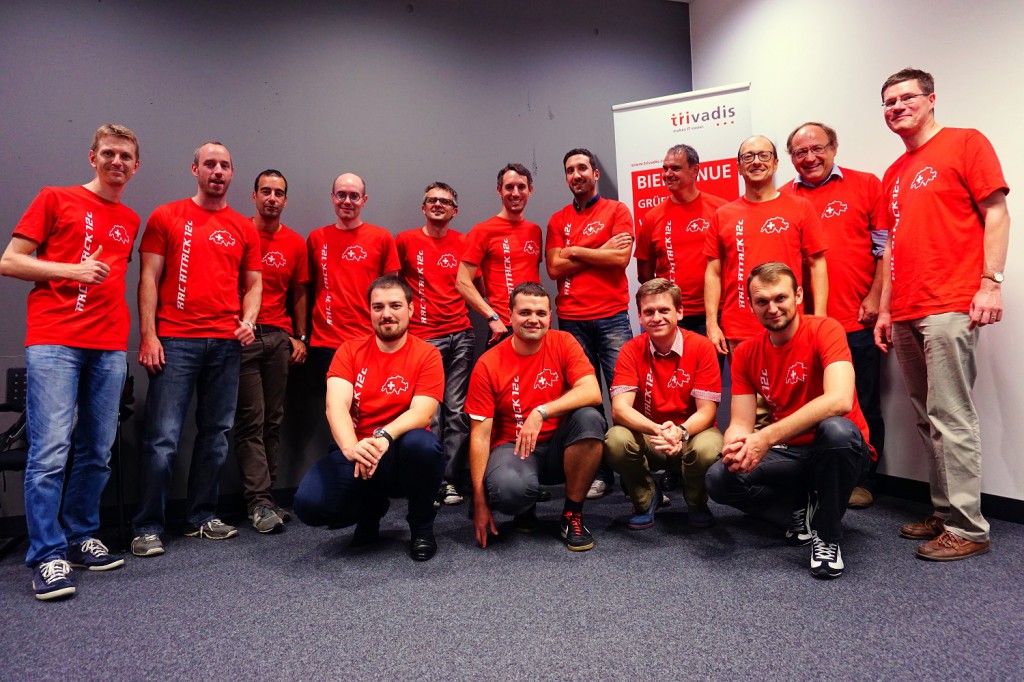 Thank you again to all participants!! 🙂
The following two tabs change content below.