Did I say in some of my previous posts that I love RAC Attack? I love it more during Collaborate conference, because doing it as a pre-conference workshop is just the right way the get people involved and go straight to the goal: learning while having fun together.
We had way less people than expected but it still has been a great success!
The t-shirts have been great for coloring the room: as soon as people finished the installation of the first Linux VM, they've got one t-shirt.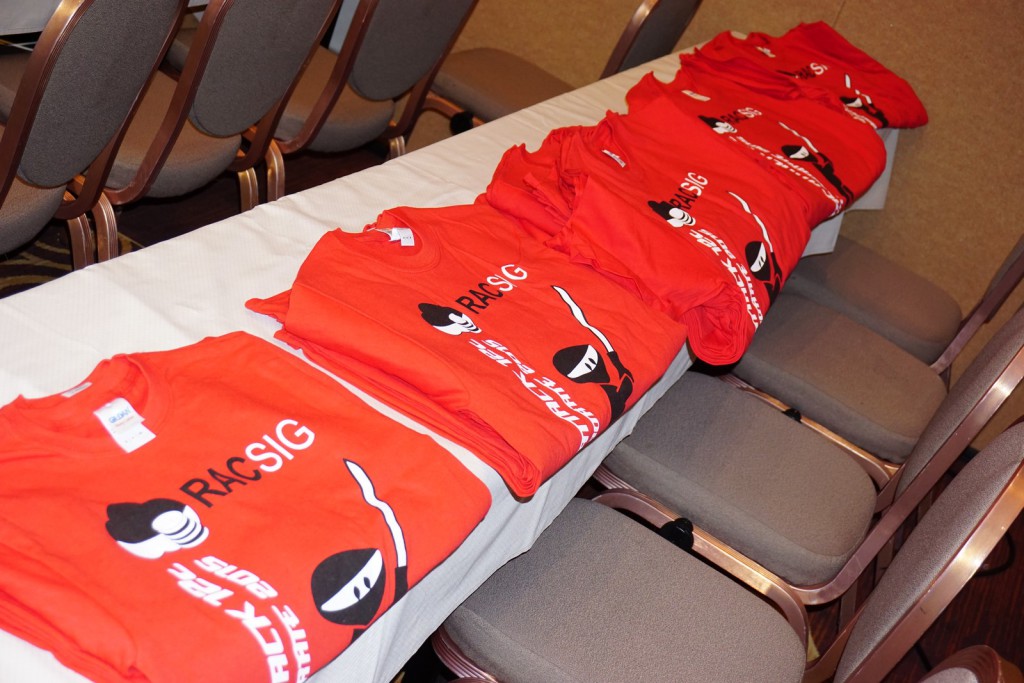 Look at the room at the beginning of the workshop: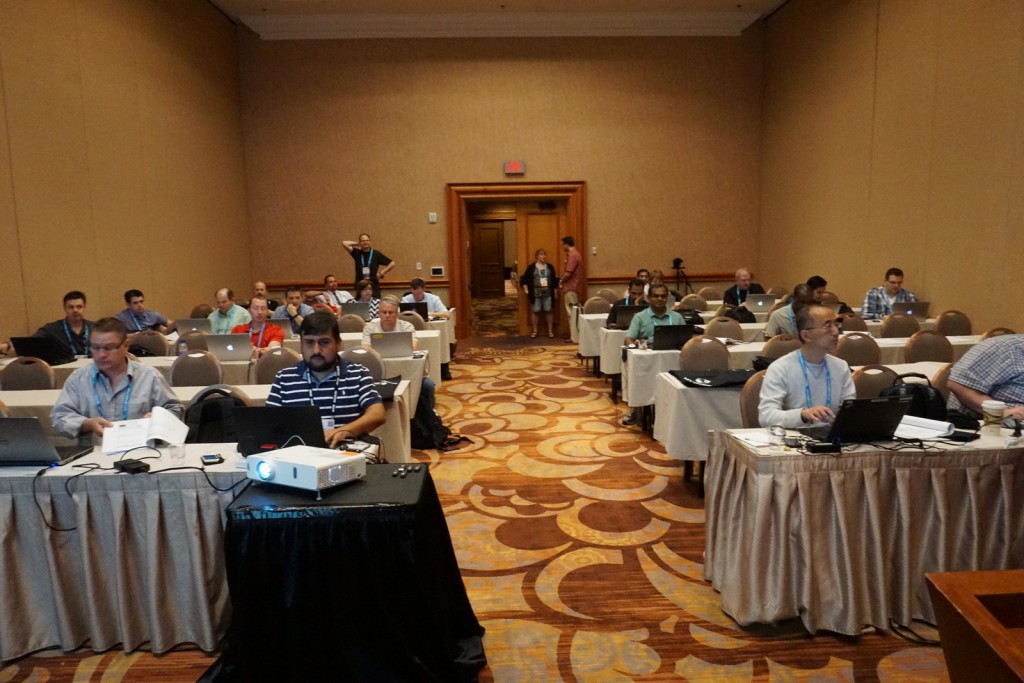 after a few hours, the room looked better! New ninjas, red stack, happy participants 🙂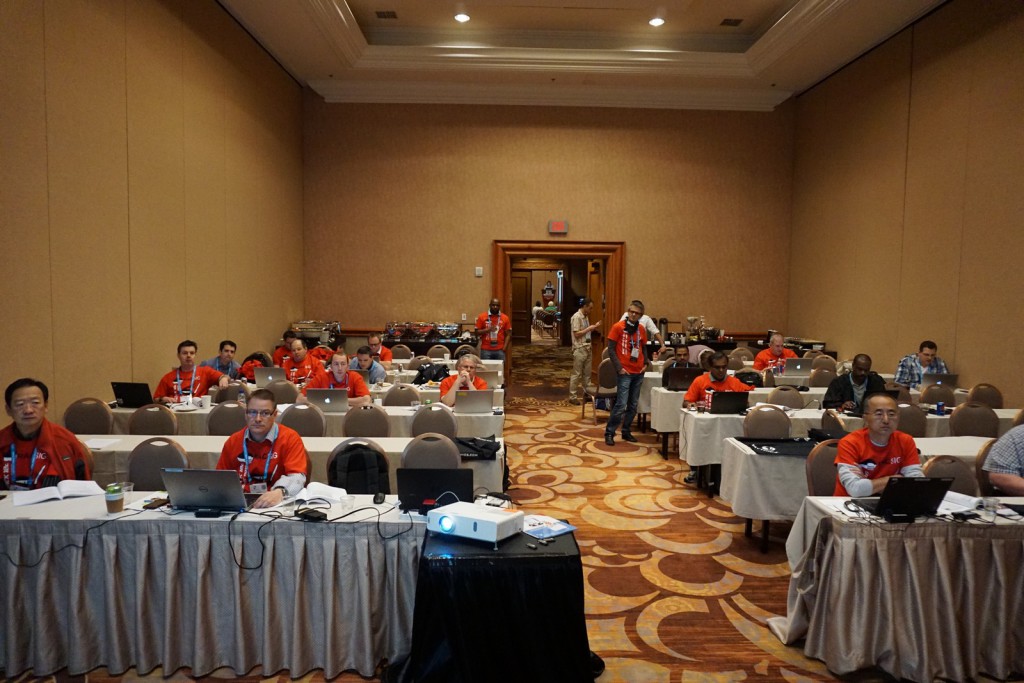 We had a very special guest today. Mr. RAC PM in person has tried and validated our installation instructions 😉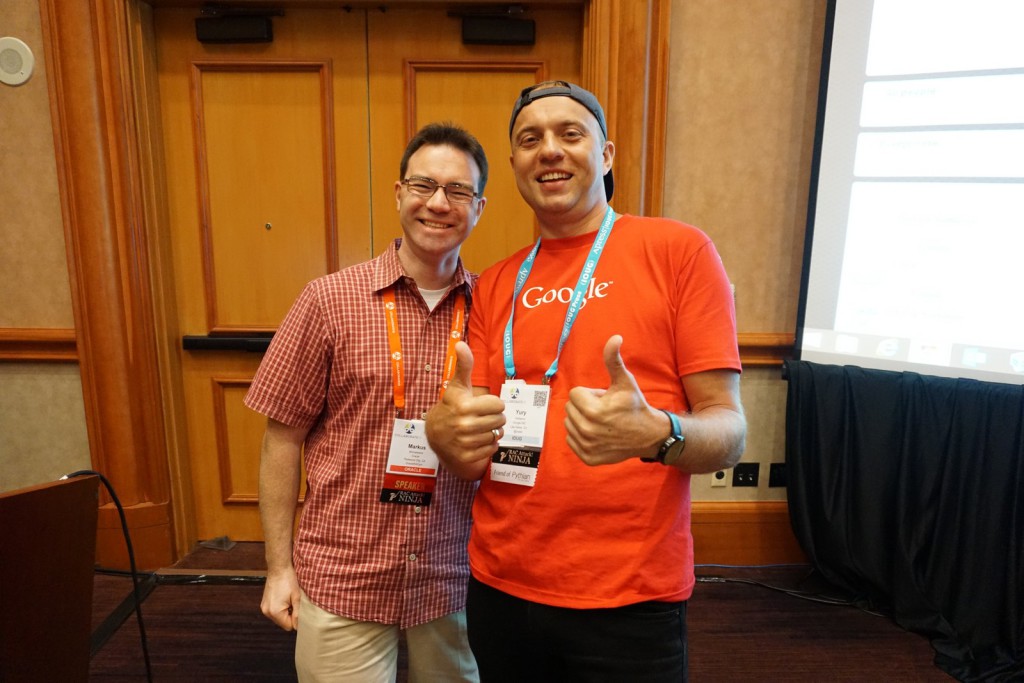 We got pizza again, but because of restrictions at the convention center, it has been a beer-free afternoon 🙁
Thank you anyway to the OTN for sponsoring almost everything!!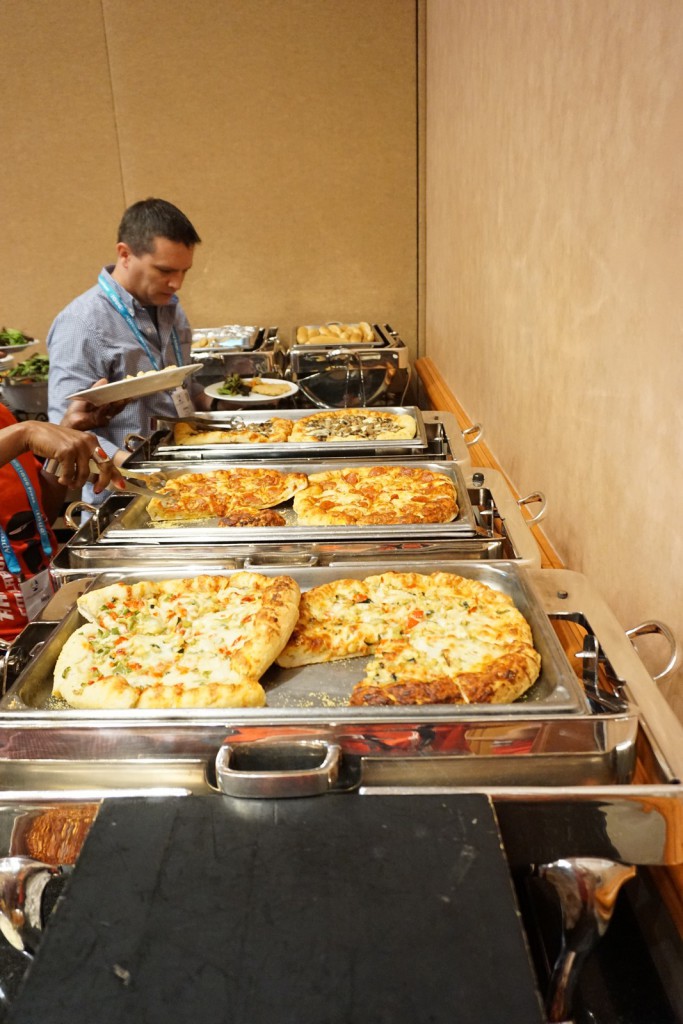 Looking forward to organize the next RAC Attack, Thank you guys!! 🙂
—
Ludo