Once again this year the RAC Attack will be a pre-conference workshop at Collaborate.
Whether you're a sysadmin, a developer or a DBA, I'm sure you will really enjoy this workshop. Why?
First, you get the opportunity to install a RAC 12c using Virtualbox on your laptop and get coached by many RAC experts, Oracle ACEs and ACE Directors, OCMs and famous bloggers and technologists.
If you've never installed it, it will be very challenging because you get hands on network components, shared disks, udev, DNS, Virtual Machine cloning, OS install and so on, and being super-user (root) of your own cluster!! If your a developer, you can then start developing your applications by testing the failover features of RAC and their scalability by checking for global cache wait events.
If you're already used to RAC, this year we have not one or two, but three deals for you:
Try the semi-automated RAC installation using Vagrant: you'll be able to have your RAC up and running in minutes and concentrate on advanced features.
Implement advanced labs such as Flex Cluster and Flex ASM or Policy Managed Databases, and discover Hub and Leaf nodes, Server Pools and other features
Ask the ninjas to show you other advanced scenarios or just discuss about other RAC related topics
Isn't enough?
The participants that will complete at least the Linux install (very first stage of the workshop) will get an OTN-sponsored T-shirt of the event, with the very new RAC SIG Logo (the image is purely indicative, the actual design may change):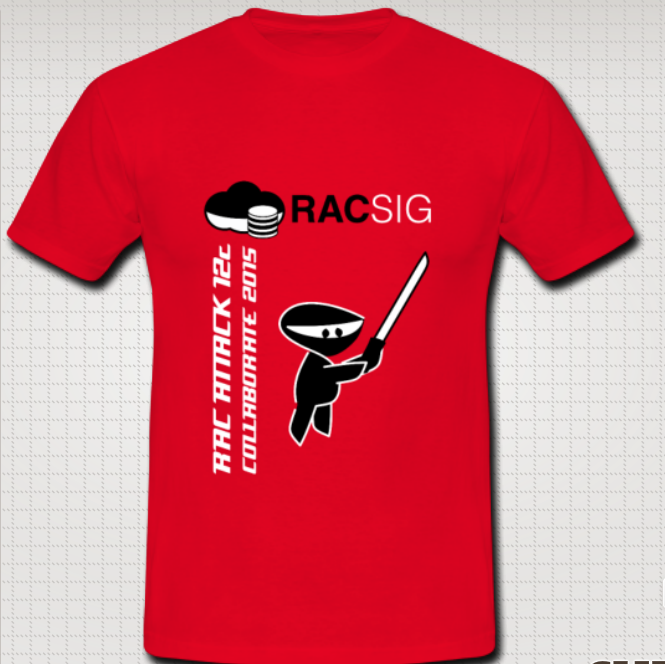 Still not enough?
We'll have free pizza (at lunch) and beer (in the afternoon), again sponsored by the Oracle Technology Network. Can't believe it? Look at a few images from last year's edition: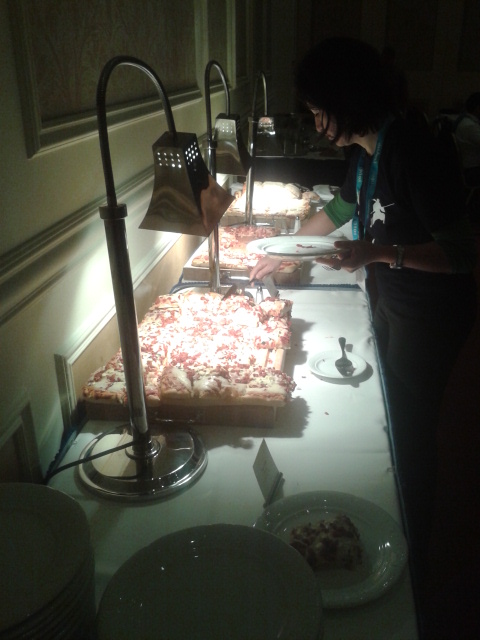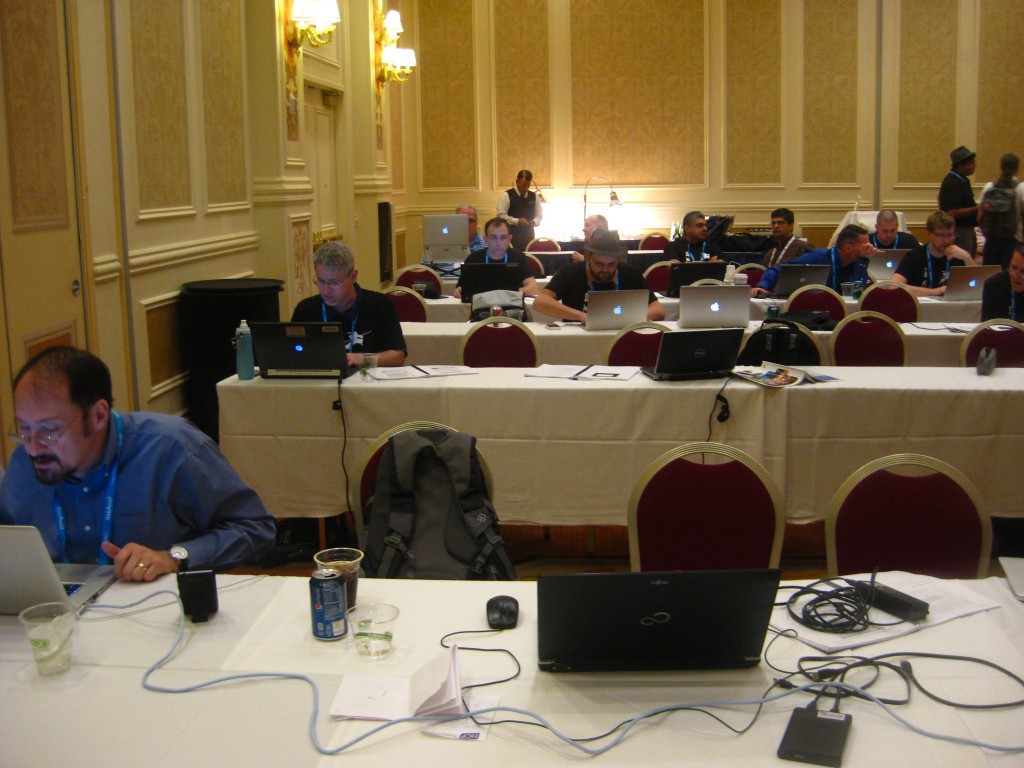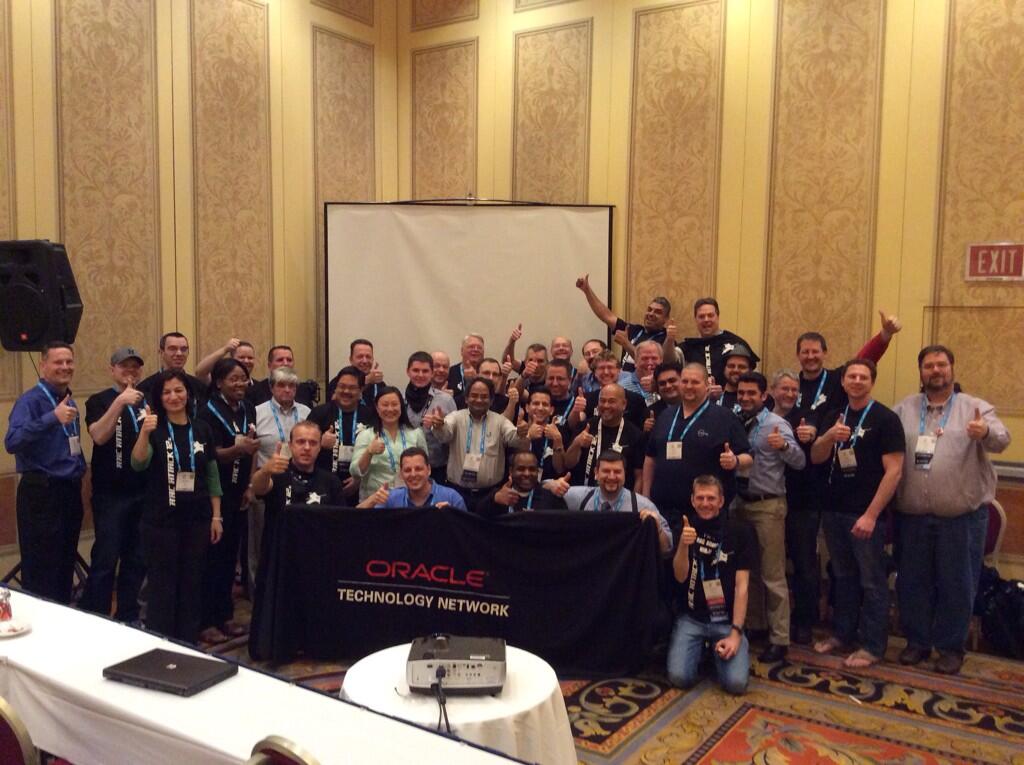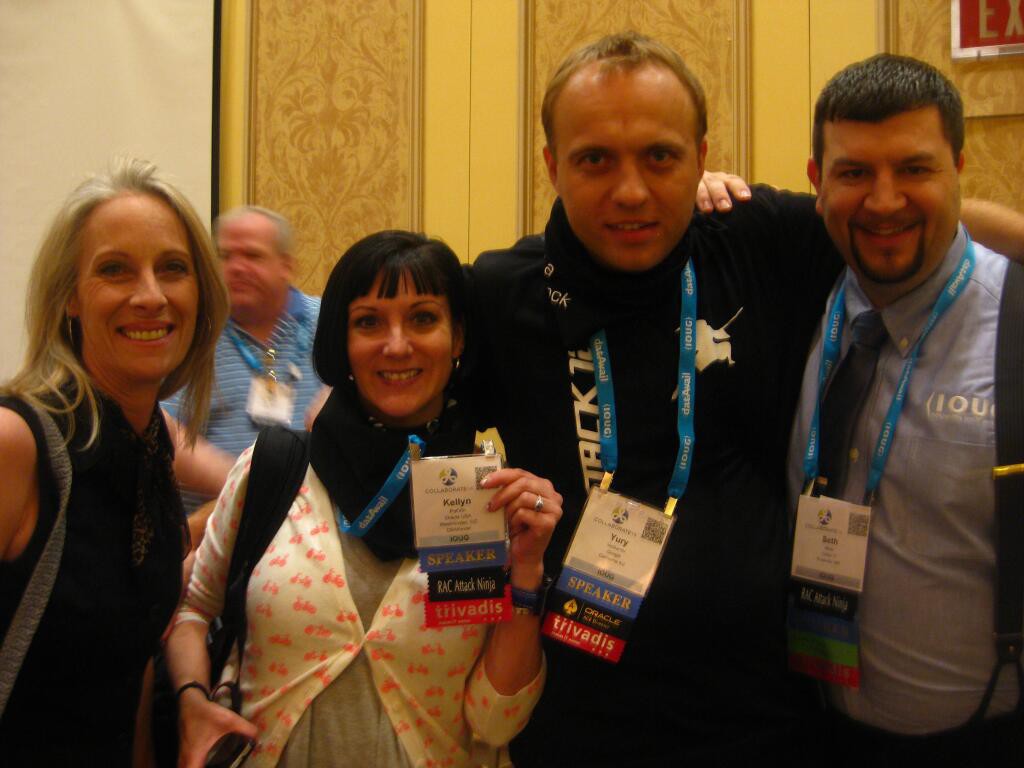 Check the pre-conference workshops on the IOUG Collaborate 15 website and don't forget to full-fill the requirements before attending the workshop:
To participate in the workshop, participants need to bring their own laptop. Recommended specification: a) any 64 bit OS that supports Oracle Virtual Box b) 8GB RAM, 45GB free HDD space, SSD recommended.
Important: it's required to pre-download Oracle Database 12c and Oracle Grid Infrastructure 12c for Linux x86-64 from the Oracle Website http://tinyurl.com/rac12c-dl (four files: linuxamd64_12c_database_1of2.zip linuxamd64_12c_database_2of2.zip linuxamd64_12c_grid_1of2.zip linuxamd64_12c_grid_2of2.zip). Due to license restrictions it's not be possible to distribute Oracle Sofware.
Looking forward to meet you there!!!
— 
Ludovico
The following two tabs change content below.