2014 has been a great year, and it's time to summarize it quickly.
A few numbers
24 blog posts
~37000 page views, >29000 visits
Speaker at 3 major conferences (#C14LV, #OOW14, #UKOUG_TECH14)
Speaker at 2  Trivadis internal conferences
Speaker at 2 local user group events
Speaker at an Oracle Business Breakfast
A total of 14 public speeches
I've been included in the ACE Program
3 RAC Attack workshops (one co-organized and another self-organized)
1 roundtable as co-organizer
2 T-shirt designed as gifts for 2 RAC Attack workshops
3 articles published
3 new websites for the community (The new @IT_OUG website and two still in progress)
Joined 3 user group boards (SOUG-R, ITOUG and RAC SIG (well, RAC SIG and ITOUG were actually in 2013…))
Countless new friends and/or contacts
UKOUG Tech 14 wrap-up
I've attended UKOUG Tech for the first time this year and have not found the time to blog about it. The conference is very good. There is a lot of good content, the agenda is great. But I've heard that the conference was better and bigger in the past, that's why the UKOUG is going to move it back to Birmingham in 2015. I sincerely hope that they will get back the attendance this conference deserves.
Sadly, the RAC Attack has not been organized and advertised properly, so it has been a failure comparing to te previous ones I've attended/organized.
I have learnt many new technical things and I also have learned some lessons:
Never under-estimate the time it takes to say goodbye to everyone before running to the train station if you're in a rush for the train to the airport
Even if the temperature is higher than in Switzerland, the wind-chill in Liverpool may get it seems much colder
Be careful when English people invite you for a quick beer, it's not one beer and it's not quick 🙂 (especially when you go back home at 2AM and pretend to be awake at 6AM, check-out at the hotel and prepare the demo for the first presentation in the morning)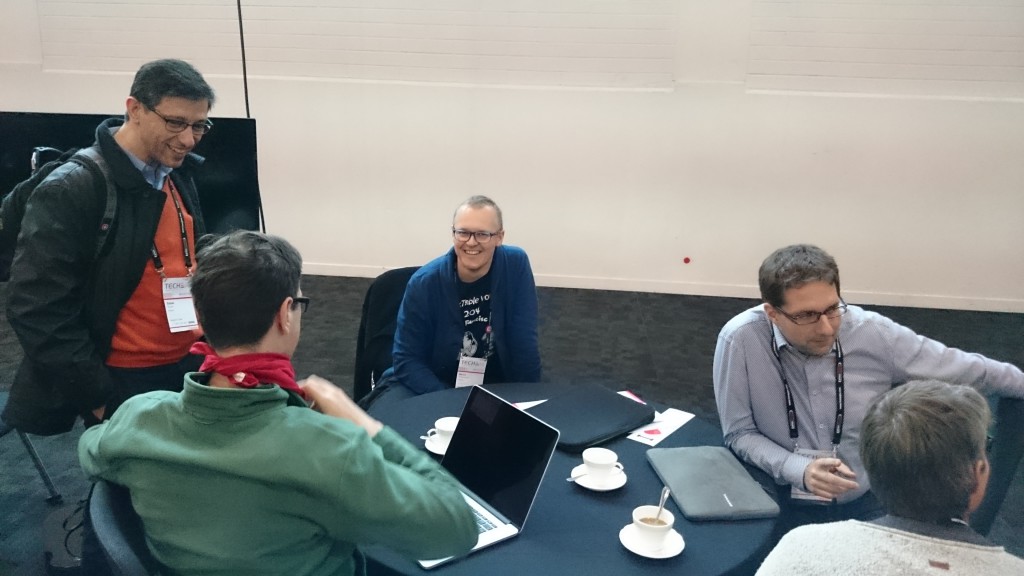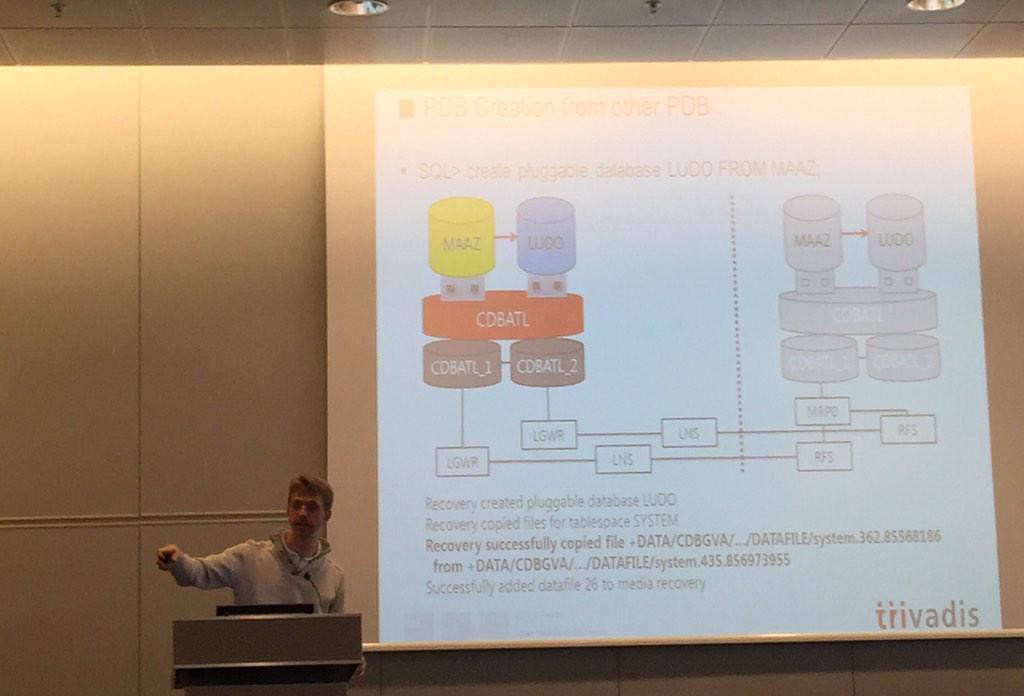 Once again, I've met many new friends 🙂
6 months in the ACE program
I've spent my first 6 months in the ACE Program, it would take too much to talk about it. The best I've taken is not being in the program by itself. The best is the effort, the feedback and the new connections I've got as an active member of the community. Is a path that I recommend to all my Oracle-involved friends and colleagues because it's very rewarding. I hope to be able to blog more about it in 2015 😉
A couple of pictures from 2014…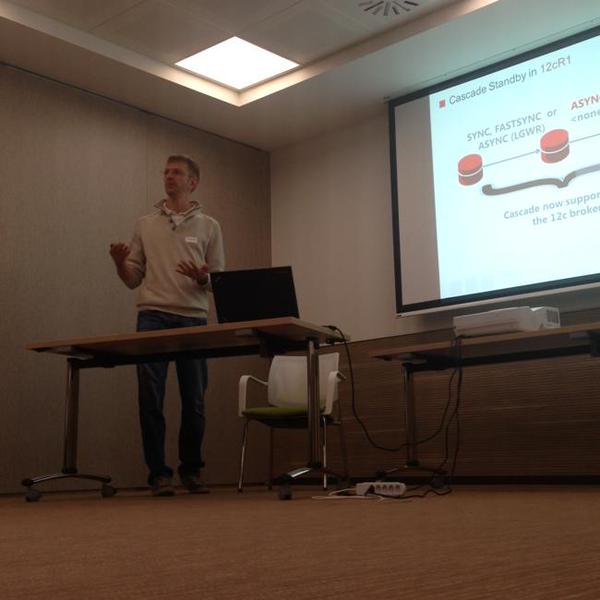 Projects for 2015
My fligths are already booked for the next Collaborate 15 #C15LV. See you in Vegas 🙂
About the ITOUG, the die is cast, I'll certainly contribute more in Italian with articles, webcasts and general duties related to the OUG administration. Keep an eye on www.itoug.it
Other secret plans that I cannot unveil now 😉
Happy new year to everyone!
—
Ludo