It's time to prepare my luggage for the OOW, it will be my second time in San Francisco and the first as ACE and speaker. I still need to figure out if I'll manage to get my badge Sunday morning, because Saturday I won't be in the city before the registration desks close.
If you want to reach me during the conference, this is my "expected" plan: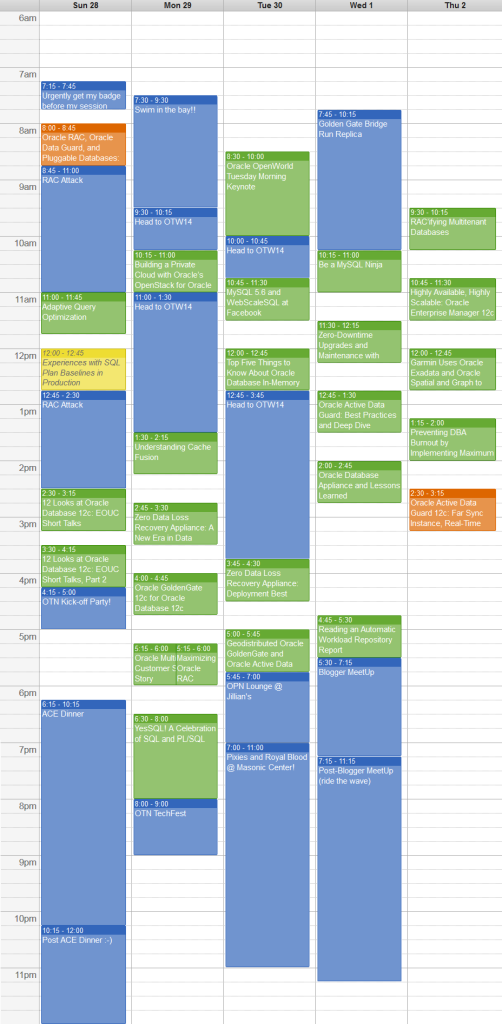 I'm looking forward particularly to meet my many community friends at the ACE dinner (the first as non-infiltrated ;-)), the blogger meetup and the crazy swim in the bay.
See you on Sunday! 🙂