Collaborate 14 is over. After a small week of vacation, it's time for me to think about it and blog a short review about what I've learnt and done.
RAC Attack 12c (Monday)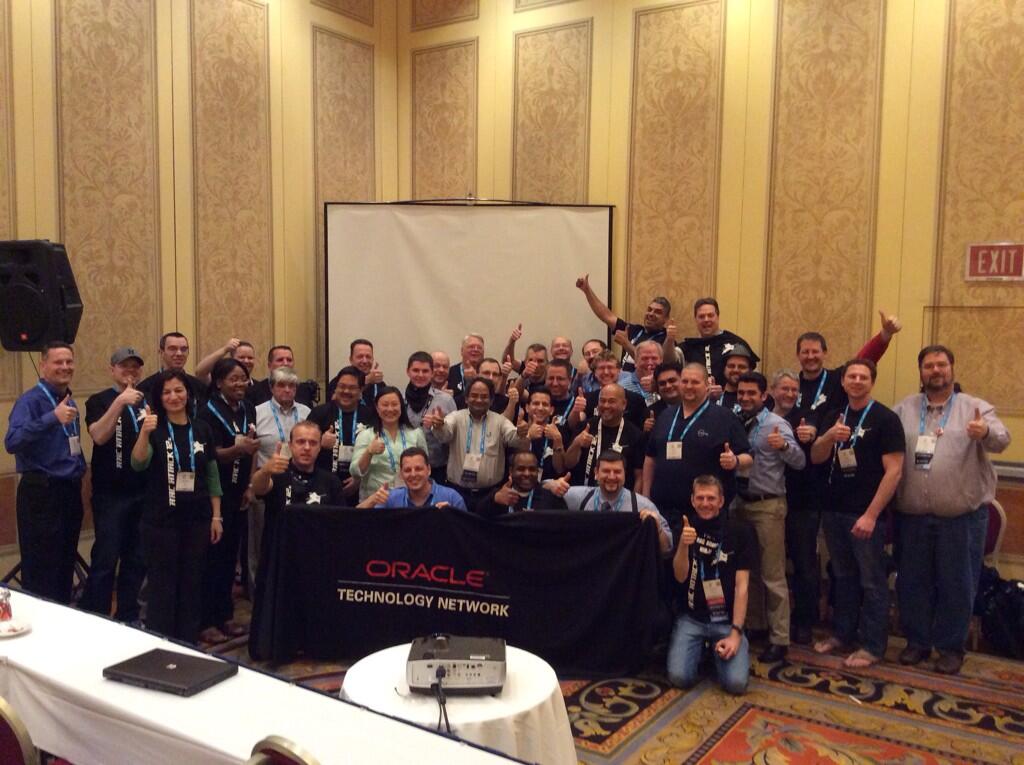 RAC Attack is definitely a great project, and the live event at Collaborate has been greater than ever before. The "official pre-conference workshop" has attracted 40 active participants (where active really means 40 people with 40 laptops installing 40 RAC 12c stacks!). Big user base means also new problems. We've faced a strange issue with VirtualBox showing only 32bit versions for the guest OSes (hint, hardware acceleration MUST be enabled in the laptop's BIOS) and a few copy & paste problems from the electronic PDF (copying & pasting from the online website solves the problem). We're working in order to fix them.
As usual, most of the problems faced by the participants were related to some steps skipped by mistake.
The OTN (our great friend @OracleDBDev 🙂 ) has sponsored pizzas, drinks and beers!!!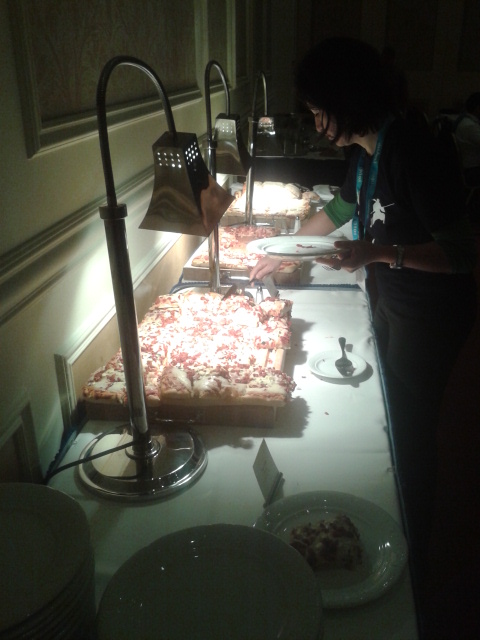 Moreover, always thanks to the OTN, we've got a few prizes to give to the best participants (the most active in installing and/or helping others) and cool T-shirts. We've got a great feedback from the attendees and the entire Oracle community, we're looking forward to see another success like this one.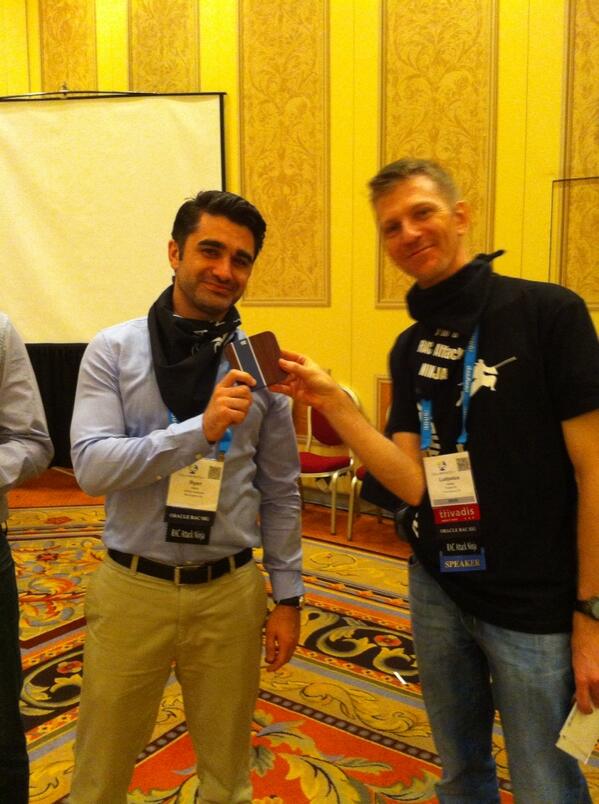 It has been possible thanks to the many local and remote contributors!
The Ninjas: Yury Velikanov, Seth Miller, Erik Benner, Andrejs Karpovs, (me)
The additional new Ninja: Ryan Weber
The OTN staff: Laura Ramsey, Bob Rhubart
The IOUG staff: Alexis Bauer Kolak, Apryl Alexander-Savino, Tricia Chiamas
The RAC Attack founder and legend: Jeremy Schneider
Other volunteers: Leighton Nelson, Osama Mustafa, Kamran Agayev, Alvaro Miranda, Maaz Anjum, Björn Rost, Bobby Curtis, Marcin Przepiorowski, Marc Fielding, <missing names here>
Most of these people are very active on Twitter, make sure to follow them! 🙂
Check out this small video by Erik Benner, it's made by many different pictures taken during the workshop.
The RAC SIG meeting (Tuesday)
Tuesday evening I've organized with my friend Yury a SIG meeting about the best ways to learn Oracle RAC 12c. Despite the late time and free beer served in the exhibition hall, we've got a good attendance. Many new faces but also many faces from the RAC Attack. We've been honored by the presence of Oracle (the RAC Product Manager Markus Michalewicz in person!).  It has been really interesting.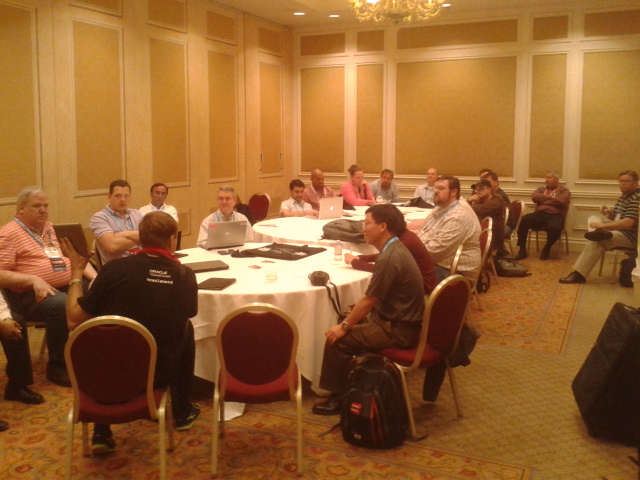 My first sessions about Data Guard (Wednesday)
I was expecting many people, actually I've got between 40 and 50 attendees, not sure if it's OK, but I've been very excited about the presence of Larry Carpenter (Oracle Data Guard Product Manager) in the room. My speech was not good enough to fulfill my personal expectation, but I've got a quite good feedback from many people and a very good feedback about my live demos! 🙂
My second session about Policy-managed Databases (Friday)
My second presentation has been slight better than the first one (read: my English has been more fluent) and I've also got a great feedback. Again, I've executed the demos without problems (I've prepared my lab on the plane :-)) Sadly the audience has been much smaller, I think something like 15 attendees. I can blame the time (last day, early morning) and the topic: how many people know about PMDB? The next time I'll find a more attractive title.
Networking and great content
Collaborate is big enough to network with a huge amount of experts and famous technologists, but not big enough to have difficulties in finding the people you're looking for.
In the networking area I've always been able to find many great peers for great discussions.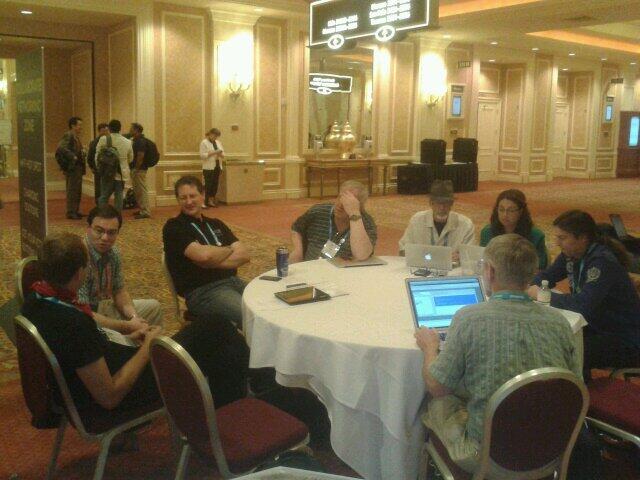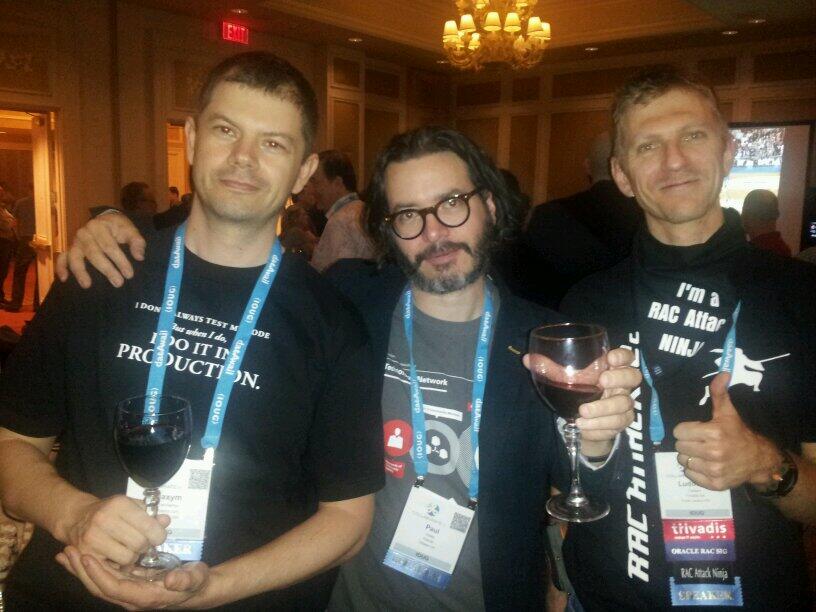 The sessions were great, I'm always excited to hear from Oracle Employees, ACEs, ACE Directors and members of the OAK Table. And this Collaborate was no exception.
The most exciting news has been the introduction of the "lightning talks" at the Oak Table World. A+++ !
Friends, more friends and a lot of friends
What I'm most excited about, is the great number of old and new friends that I've met. Thank you my friends, you know who you are, I hope to see you very soon! 🙂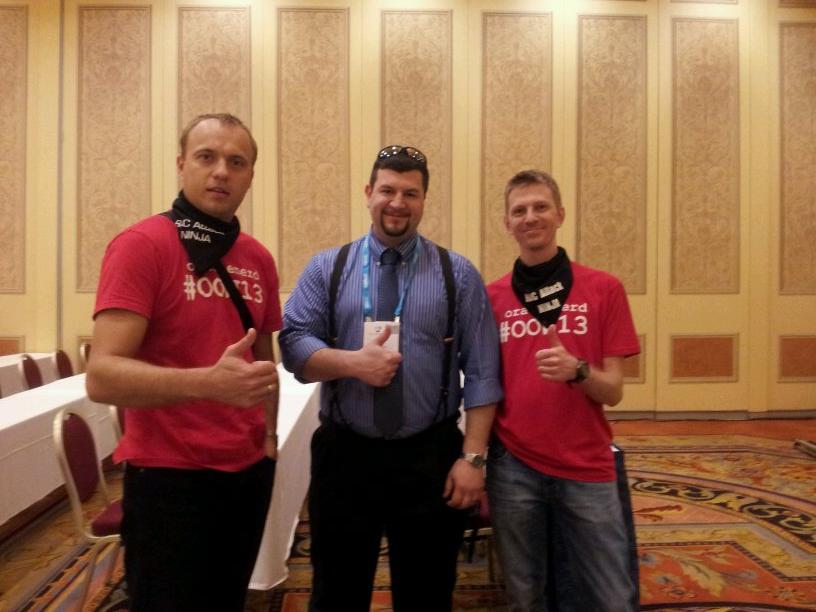 One spare day in New York (Saturday)
I've scheduled my flights with the intent of spending one day in New York, so I've landed Saturday very early and taken off the same day, in the evening. First time in NYC, I've loved it! 🙂
And remember, Collaborate 14 is over, but collaboration is not! Start your involvement with the community today! 
The following two tabs change content below.