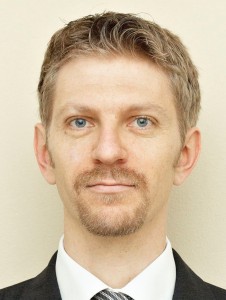 My name is Ludovico Caldara.
I'm a database specialist with 14 years (and counting) of experience on the full Oracle stack (Clusterware, DataGuard, RAC, ASM, EM) but I also have deep knowledge of MySQL and MSSQL. I've administered literally thousands of databases in big datacenters so I have developed a natural leaning to automatization, monitoring and high availability. I'm certified on Oracle (OCP 11 & 12, OCE P&T & Linux) and MySQL (OCP 5). I've confirmed recently my involvement in the community with the "RAC Attack 12c" project my RACSIG board membership. I'm currently working as a senior consultant for the swiss leading Oracle partner Trivadis, in Lausanne, Switzerland, where I can cultivate my passion for technology, bike, snowboard and family..
Check out my LinkedIn Profile.
DISCLAIMER: The information in this blog is provided "AS IS" with no warranties, and confers no rights.
This blog does not represent the thoughts, intentions, plans or strategies of Trivadis AG. It is solely my opinion.
Feel free to disagree with me, but I reserve the right to approve or delete any comment for any reason whatsoever (abusive, profane, rude, or anonymous comments) – so keep it polite, please.
The following two tabs change content below.
After have being DBA Team Leader in Italy for a while, Ludovico works as Senior Database Specialist on the full Oracle stack (Clusterware, RAC, ASM), MySQL (Replication, DRBD, Galera), SQLServer and PostgreSQL.